<! inserez le texte ici>

Rambit Human Ressources
Councils and tools for the management of Human Ressources and the search for employment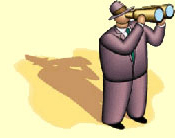 This section enables you to obtain tricks and examples in order to help you in your search for employment.
| | |
| --- | --- |
| If you can not find easily what you seek, use the Custom Search Engine Google against this. | |
How to make resume? (CV)
Example
How to obtain a letter of reference of your former employer (with examples)
How to aim at the hidden market (networking contact)
How to make cold calls
How to prepare an interview
---
Tools for the management of human ressources
You will find in this section tools and informations to help you :
---
Others Tools for enterprises
---
© Informatique Rambit Enr., novembre 1996.